Ushna Shah: Pakistanis, Come Out of the Colonial Mindset
Actor shares photo of YouTuber appreciating her as a Women of Colour
Known for her outspoken personality, Ushna Shah has once again taken Instagram by storm as she shared a photo of famous beauty YouTuber named Nyma Tang. The influencer is best known for her activism against discrimination based on skin colour.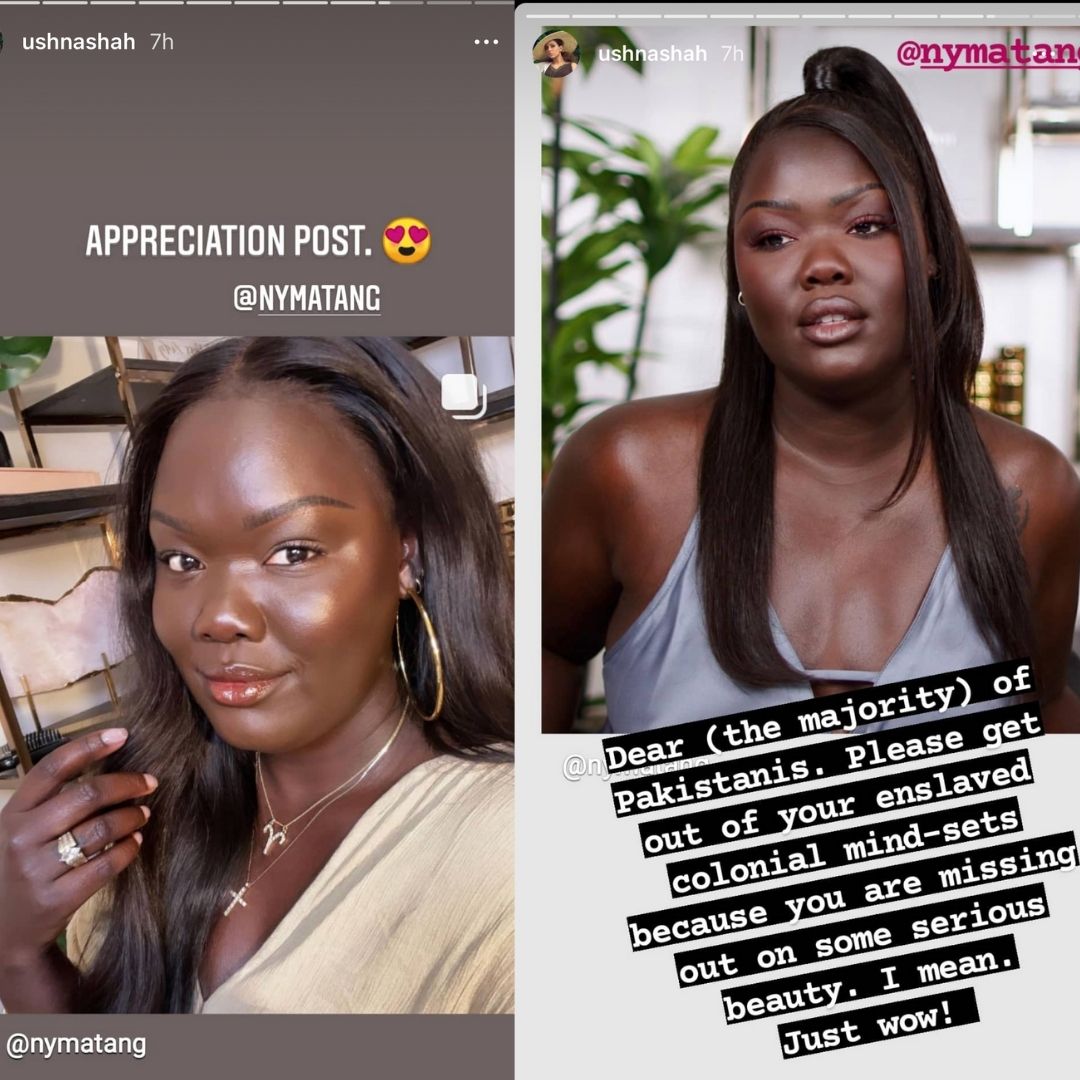 Voicing for inclusivity in the Instagram beauty community as well as on YouTube, Nyma has been making rounds on the internet, refusing to wear brands that do not cater to her skin and people of colour.
Appreciating her efforts, Ushna Shah  posted, "Dear [the majority of] Pakistanis, please get out of your enslaved colonial mind-sets because you are missing out on some serious beauty. I mean, just wow."
Read More: Fast Laughs: A TikTok Competitor is Introduced by Netflix
Previously the 31-year-old actor had utilised her platform to normalise discussions on the topic of menstruation. In a picture posted from presumably the sets of an upcoming project, Shah was seen with a heating pad on her abdomen. "Dear men," she began, while breaking the norms ever-so bluntly. "Normalise being normal about women's time of the month, please.
You cannot begin to imagine how difficult this time is for us. The difficulty varies from woman to woman but for many of us, it is a week (or more) of pure hell."
Source: Tribune